Skip to Content
About J & M Windows and Glass
Windows & Glass Services in San Jose, CA
Services & Products Provided by J&M Windows and Glass
At J&M Windows and Glass, we have more than 40 years of experience providing quality, reliable services to our community in San Jose, CA. We offer a wide range of glass and mirror services, and pride ourselves on providing high-quality work at reasonable prices. To learn more about each of our services, click on the links below:
Experienced Staff: The J&M Windows and Glass Team
We have been San Jose's trusted window and glass experts for more than 40 years. Our business is family-owned and operated, and each staff member has years of training and experience in window, glass, and mirror services. We have four full-time staff members who are trained and certified glaziers and can provide high-quality installations, and one staff member who is an Andersen Service Professional. We are committed to providing each customer with the highest level of service from our staff, no matter how big or small the job, and we're happy to answer any questions you may have about our products and services. Just call us today or contact us online.
Mark Young – President
Chris Young – Sales Manager
Mitch Needham – Glazier/Installations/Andersen Service Professional
Monty Whitesell – Glazier/Installations
Jorge Santana – Glazier/Installations
Nick Ringo – Glazier/Installations
Nancy Young – Office Manager
Our Vision & Mission
We are committed to providing unrivaled services to each customer, ensuring that we exceed expectations and deliver exceptional results. At J&M Windows and Glass, our entire team is trained with each of our products, which ensures that our customers' experience during the sales, maintenance, and repair process is without incident. We care about the experience of our customers and are committed to taking the stress out of home projects, leaving your home better than we found it every time.
What to Expect from Us?
You can expect the highest quality service, products, customer service, and professionalism from our staff at J&M Windows & Glass. Each of our staff is trained and experienced in installing all of our products, and all products and work are inspected thoroughly to ensure that there are no deficiencies. When you choose us, you'll be getting a friendly, knowledgeable team that will guide you through the design and installation process. From our first consultation to the last step in our install, we want you to feel comfortable and secure with your choice of J&M Windows and Glass. If you need assistance that we can't provide, such as a contractor, we will refer you to one of our trusted professionals.
Choose J&M Windows and Glass
When you choose our dedicated and experienced staff at J&M Windows and Glass, you are getting team members who are committed to providing the highest level of customer service and the highest quality products. We have a high standard of excellence and pride ourselves on our acute attention to detail. We provide reliable, quality services at a reasonable price, and treat our customers with respect and professionalism. We will always be on time, and we will always keep you up to date on what to expect with your project, so there won't be any surprises.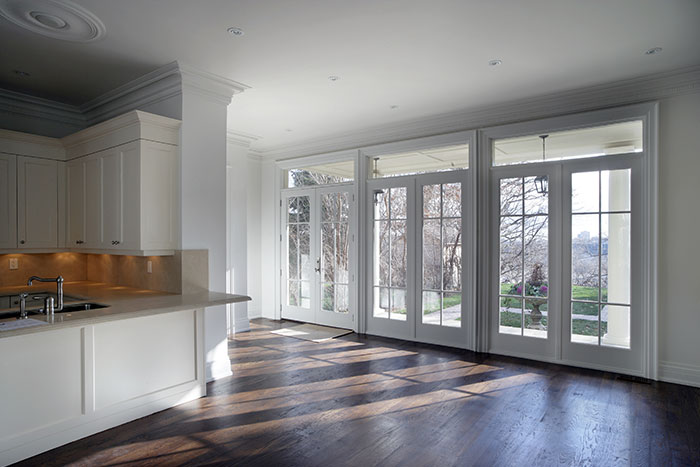 Contact J&M Windows and Glass for More Information
If you would like to set up a consultation, visit our showroom, or learn more about our products and services, just call us or contact us online. Our showroom is walk-in friendly, and you can also make an appointment to come in between 8:00 am and 11:30 am or 12:30 pm and 4:00 pm, Monday through Friday.