Skip to Content
Milgard Windows & Patio Doors
Energy Efficiency From Milgard Windows and Patio Doors
Milgard wants to help you create the perfect home with their beautiful, comfortable and energy efficient windows and patio doors. They are one of the most trusted names in the industry and for more than 50 years have been servicing the Western U.S. and Canada.
Milgard also produces their own vinyl and fiberglass frames in-house so that they can closely monitor their outstanding quality and ensure that they are being created to their highest standards. They also offer a Full Lifetime Warranty for as long as you own your home.
Industry experts have consistently put Milgard and their products at the top of their lists and they have claimed many awards for their innovation and quality. You can also feel confident that our team has been factory-trained to help get these award-winning windows and doors professionally installed in your home.
Power Saving Products From Milgard
Milgard is committed to reducing our environmental impact by incorporating sustainable practices in their manufacturing processes. They utilize their scraps from previous projects by putting them in a clean waste stream and use them in future projects and their vinyl windows consist of about 10-15% recycled content. Here are just some of the sustainable Milgard products we carry:
Vinyl Tuscany
Vinyl Style Line
Ultra Fiberglass
Essence Wood Windows
If you are looking to go green in your renovation project for your home, Milgard Window and Patio Doors is just the brand for you. Call us today to get a free estimate on these environmentally friendly options!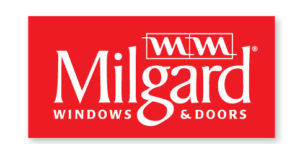 Milgard Windows & Doors Brochures and Warranty Information
Download the below for more information about Milgard Windows and Doors.
Call Today For A Free Estimate and Consultation!