Skip to Content
Residential Glass Windows in San Jose, CA
Providing an Energy-Efficient Solution to Your San Jose Home
Most people may not realize it, but windows are an extremely impactful element of their homes. Often taken for granted, windows impact both functional energy efficiency as well as the decorative aesthetic of the home. Windows can affect temperature, light levels, air ventilation and overall comfort for everyone in your home. Not only that, but they also communicate important aspects of your home's architectural identify, such as time period and general design style. This makes choosing new windows an extremely important decision, which is why our team is here to ensure you make the best decision for yourself, your home and your budget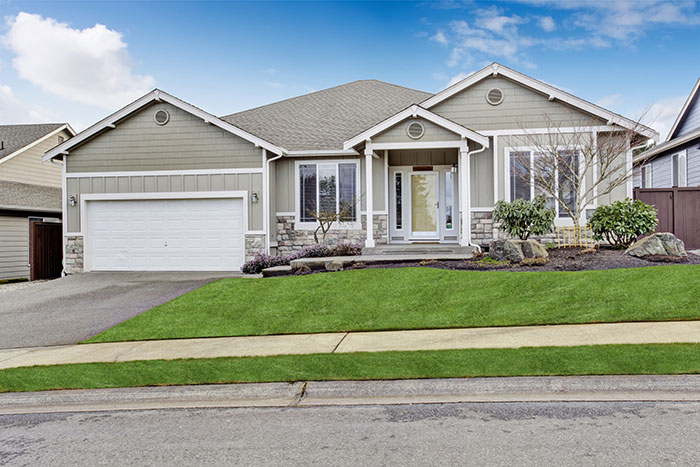 Replacement Window Materials
When choosing your replacement windows, you'll need to spend some time deciding which material you like best. J & M Windows and Glass carries all of the below materials, and will gladly help you make the right choice for your home.
Wood: Wood is a classic window frame material that offers a warm aesthetic. However, wood window frames require maintenance in the form of staining or painting and are vulnerable to damage from moisture.
Aluminum: Aluminum windows are durable and require no maintenance. One drawback is that aluminum windows tend to conduct heat and cold, which can compromise efficiency.
Fiberglass: Fiberglass windows have much less conductivity than their aluminum counterparts. They're also great at resisting rust, warping, salt corrosion, and other types of damage caused by the environment.
Vinyl: Vinyl windows are light, easy to install, and provide excellent insulation. They are also very durable and last for decades. Vinyl windows can be recycled when the time finally comes to replace them. These benefits are just a few reasons why vinyl windows have become so popular in recent years.
Knowing When to Replace Your Windows
As a homeowner, it's important that you recognize when it's time to replace your windows. If your windows are too old, you may be inviting water damage and high energy bills. Your windows should be easy to open and close—if they aren't, it's likely time for replacements. Old single-pane windows are not efficient, and should be replaced with double-pane windows. Frequent condensation is another clear sign that your windows are on their way out. If you simply don't like the way your current windows look, consider replacing them with more aesthetically pleasing options.
Replacement Glass Windows
No home is complete without a set of elegant windows. Whether you're building a new house or are looking to make changes to your current home, carefully selected windows can help you achieve the look you want. Replacement windows aren't just important for aesthetics—they can also help boost your home's energy efficiency. For help sorting through the various replacement window options, reach out to the professionals at J & M Windows and Glass. We have the skill and experience necessary to outfit your home with high-quality windows.
We Offer the Following Brands:
Andersen | Marvin | Milgard | Velux America
Because windows come in a variety of shapes and sizes and can be made from a whole host of materials, our team of professionals will walk you through the process from start to finish, so you can always make an informed choice. When you visit our showroom, our window experts can help select the best windows for your home. No matter if you wish to replace one or all the windows in your home, we can help ensure you receive high-quality, state-of-the-art windows. If the time has come to replace the windows in your San Jose home, call J & M Windows and Glass at 408-371-7255. We've been in the business for nearly 40 years, during which time we've replaced thousands of windows in the San Jose area.