Skip to Content
Custom Mirrors in San Jose, CA
We Are Your Local Residential Mirror Experts
Residential mirrors serve an array of roles. They can be the focal point of a room, a tool to help you get ready for a social outing, a decorative element, and much more. The team at J&M Windows and Glass specialize in custom mirrors and glass. We are San Jose, CA's top professional mirror provider and the area's leading expert on vanity mirrors for bedrooms, bathrooms, and living rooms. Residential mirrors can convey an air of class and style. We offer a vast selection of vanity mirrors, long mirrors for the bedroom, wall mirrors, and more. We are confident we can help you find a mirror for your home that matches your style and enhances your aesthetic. Call or visit us in San Jose today to learn more about custom mirrors and glass.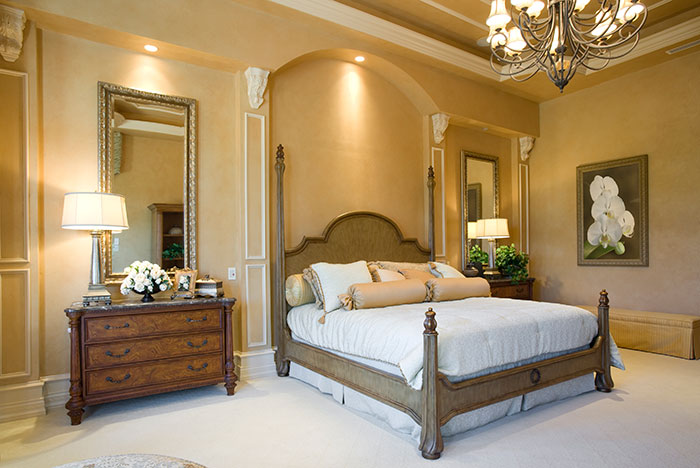 Decorative Mirror Installation for Your Home
You can improve nearly every room in your house by adding a mirror. J&M Windows and Glass have small, medium, and large mirrors from which to choose, and we can even customize a piece to fit your space exactly. You should not have to settle for a cookie-cutter mirror that you would find in any department store. Your mirror should reflect your style. Our team of glass professionals has extensive industry experience, and we can suggest designs and options that will look elegant and luxurious in your home.
We Offer A Wide Array of Mirror Options
Mirrors are much more than a sheet of glass. They are design elements, useful tools, and decorative pieces of art. Our residential mirror professionals will explain your options and help you select mirrors that will enhance your home. Our wide array of mirror options includes:
Full-mirrored walls
Short-of-wall mounted mirrors
Custom, cut-to-fit picture frames
Vanity hanging mirrors
Standard and custom bathroom mirrors
Mirror-backed glass shelving
Decorating With Mirrors: A J&M Primer
Your bedrooms are perfect areas for mirrors. J&M Windows and Glass have long wall mirrors for bedrooms to help you get ready in the morning and brighten your living space. But there are design rules to follow whenever you are hanging vanity mirrors or residential custom mirrors in your home. As a result of our vast industry experience, we are keenly aware of the ways mirrors will interact with your spaces. We use mirrors to help customers add personality to a room, alter a view, or create the illusion of added space. The professionals at J&M Windows and Glass of San Jose are proud to share the following tips to help you decorate your home:
Use larger mirrors to create an illusion of depth in narrow hallways or staircases
Place a spotlight behind large or long mirrors to make them the focal point of a room
Randomly place mirrors of various shapes and sizes in differing frames or borders around a single room to create a unique reflective grouping experience
Hang wall mirrors opposite of windows to create the illusion of another room
Mirrors 101: Important Factors to Consider When Choosing Mirrors
Space considerations are among the most important factors when choosing mirrors for your home. While mirrors are great at enhancing all rooms, a window of the wrong size can be an eyesore. A wall mirror that is too big for the space will overpower a room, while a mirror that is too small will also seem out of place. Additionally, you must consider style. Be sure to select or design a custom mirror with a frame that complements the rest of your décor.
How to Take Care of Your Mirror
Mirrors can immediately enhance a room by reflecting light, brightening the living space, and adding a decorative element to the area. You want to ensure that appearance lasts, so take steps to keep your mirror looking its best. We suggest following the maintenance tips below to make your mirror last a lifetime:
Avoid Harsh Cleaners – We recommend using warm water and a non-abrasive solution to clean your mirrors. Acid, alkali, abrasive, or concentrated ammonia-based cleaners can cause damage.
Do Not Spray the Mirror Directly – Apply a safe cleaner to a soft cloth and wipe your mirror rather than spraying it. Sprays can lead to puddling at the mirror's edge, which may harm the frame or backing.
Use Soft Cloths – Clean, soft, grit-free cloths minimize the chances of scratching while cleaning or drying your mirror.
Contact J&M Windows and Glass Today
Everyone uses reflective glass every day, so it is important to have mirrors that look good in your home. J&M Windows and Glass offer custom mirrors, bathroom vanity mirrors, long and wall mirrors for bedrooms, and more in San Jose, CA. For design advice and an immense selection of mirrors, contact our team today.