Skip to Content
Add a Skylight to Your San Jose, CA Home
 J&M Windows and Glass Help You Bring Light into Your Home
Sunlight is an essential part of life. It lifts your mood and helps to keep you healthy. Getting sunlight inside your home can be a difficult task, leaving your spaces feeling dark and forcing you to rely on artificial light. One solution to this problem is the addition of a skylight. J&M Windows and Glass can help you add as many skylights as you want to your San Jose, CA home. With as many sunny days as we see in California, a skylight is a perfect way to let the light in and illuminate otherwise dark or dim areas of your home. Please reach out to us today to learn more or to request a consultation.
We're San Jose's Reliable Skylight Supplier
J&M Windows and Glass is the team to choose for skylight installation in the San Jose, CA area. We have been in business for more than 30 years, providing our customers with a range of window and glass services. With a knowledgeable team and plenty of years of experience, we have the expertise and tools needed to provide you with reliable services. We can perfectly install a skylight that matches your style and doesn't exceed your budget. Our team will take the time to get to know your needs and preferences to ensure your satisfaction.
Benefits of Having a Skylight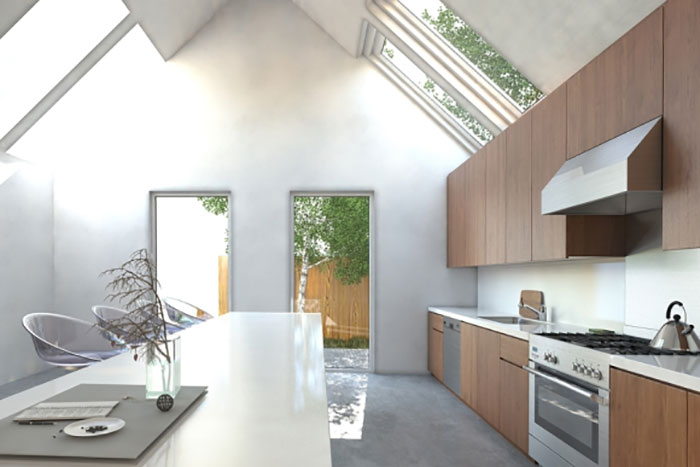 A skylight can be an excellent addition to your home, providing both functional and aesthetic features. Something so small may seem like it wouldn't have a significant effect on your home, but the truth is adding a skylight can make a huge difference. Some of the benefits you'll notice after installing a new skylight include:
Additional Light: A skylight brings natural light into areas where it may otherwise not reach, like bathrooms and closets. It's also a great way to add even more light to your main living spaces by having light enter through the roof instead of just through the windows. This additional light can lift your spirits and bring the natural light of the outdoors into your home.
Improved Ventilation: Proper airflow can help cool your home on those warm days and keep healthy air flowing into your home. When you install a skylight that opens, you can vent it whenever necessary to improve the ventilation in your home.
Increased Home Value: Any time you add extra features to your home, it can help to improve its value. Because natural light is such a coveted item in your home, adding skylights will increase your home's value and make it more desirable to buyers should you ever decide to sell.
Relaxing Sounds: If you enjoy the sound of rain, a skylight may be the perfect feature to add to this relaxation. Skylights enhance the sound of the pitter-patter of raindrops against the glass, helping you relax.
Types of Skylights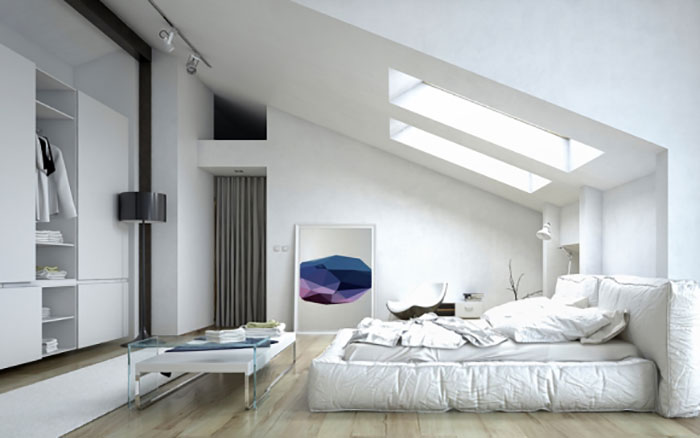 When it comes to skylights, we understand that every homeowner will have different needs depending on their personal preferences and what the design of their home allows. That's why we offer plenty of skylight options, so you can be sure to find the right type of skylight to meet your needs. If you're unsure of what style will work best for your home, our team can complete a consultation where we take a look at your home and the specific location you'd like to place a skylight. This will help us determine which option will work best for you. Skylights can come in many interesting shapes and sizes, including:
Rectangular
Circular
Oval
Diamond
Triangular
Multi-sided
Sun Tunnel
Solar
Fixed
We Provide Top-Notch Service
At J&M Windows and Glass, we are committed to providing our customers with top-notch service. We are a trusted supplier of windows, glass, and skylights in San Jose, CA, ensuring your entire experience with us is a good one. Our team will walk you through the entire process, from choosing the proper skylight design to selecting the right option to meet your energy performance requirements. We have experienced staff who can help you make the right choice based on your unique needs. All you have to do is reach out to us.
Contact Us Today
If are interested in learning more about the skylight options we offer, please feel free to contact our team today. We can answer all your questions and visit your home to complete a consultation. Give us a call today!