Skip to Content
Five of the Best Patio Doors in San Jose, CA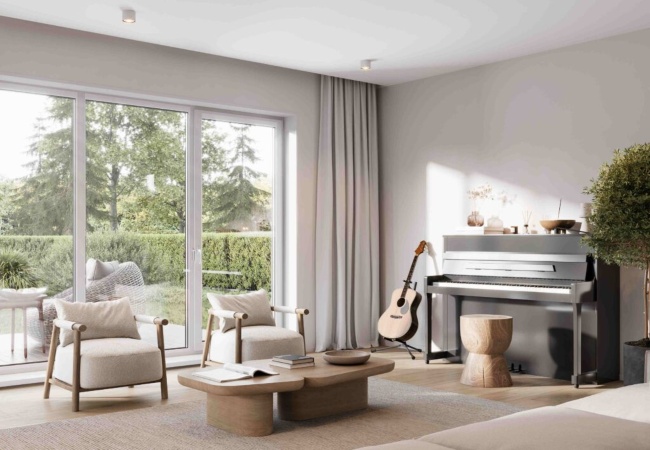 Comprehensive Patio Products and Services Near You
Our team at J&M Windows and Glass, Inc is proud to have been providing comprehensive and quality services to the San Jose, CA area for over 40 years. Our family-owned and operated business has a mission to provide the best products and services for our incredible community. With our fair price, quality workmanship, and reliable customer service, your next project is going to be a breeze. One of our most popular services is our patio door products and installation services. We offer the best patio doors in the industry. For more information on our quality services, contact us today.
What is a Patio Door?
A patio door is simply the door that allows access to your outdoor living area. Whether it be a garden, patio, pool, or any other outdoor living area the door that you choose is a patio door. Originally, they were almost exclusively sliding doors, now there are many types of doors used to separate indoor and outdoor living.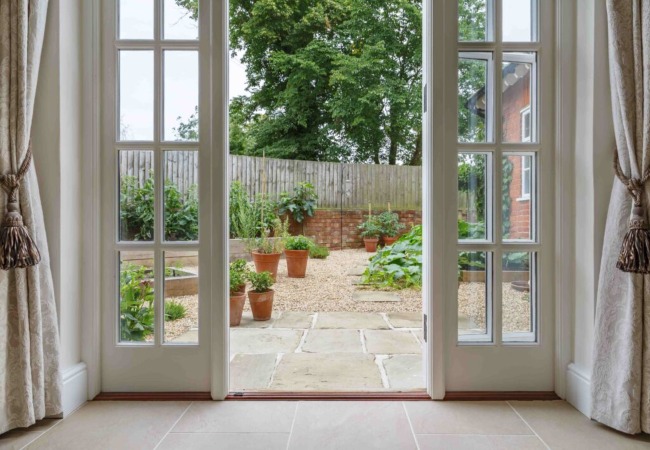 Best Types of Patios Doors in the Market
Our team has gathered some of the most popular and effective patio doors that we see in the market today. Each of these patio doors will have different benefits and drawbacks. When you're deciding what is going to be the best fit for you, you can always give us a call. Our experts are very experienced in helping our customers find their fit with one of these five best patio doors:
Fiberglass Patio Doors – These patio doors have quite a lot of benefits. They are beautiful and durable, a combination that truly can't be beaten. Fiberglass patio doors are designed to be energy efficient and durable against the weather. They do this by having little movement with the weather. They contract and expand very little as the weather gets warmer and colder. In addition to being energy efficient, they resist rotting and require very little maintenance. You can enjoy fiberglass patio doors in either a swing or sliding patio doors style for true customization.
AX550 Moving Glass Walls – One of the ultimate patio doors for those who enjoy entertaining and indoor/outdoor living, the AX550 moving glass walls are designed to seamlessly dissolve the barrier between your outdoor and indoor living area. When these modern patio doors are closed, you can enjoy a wide and expansive view of your neighborhood and complete natural light flooding the room, as the wall is made of glass. When you want to easily flow from indoors to outdoors, the folding patio doors fold and slide away, revealing a large and spacious opening.
Aluminum Patio Doors – Aluminum patio doors are modern and sleek. These doors are designed with sleek and narrow frames to maximize the visible glass and amount of natural light that can filter into your home.  These patio doors are an elegant and affordable option for those who want gorgeous but low-maintenance patio doors.
Black Framed Patio Doors – Patio doors framed in black are a very popular style right now. This is an incredible addition to both a farm style and contemporary home as it can bring out the darker tones in these styles, as well as contrast with their lighter themes. For a low maintenance and stunning look, these black framed patio doors are the doors for you.
Vinyl Patio Doors – These patio doors are still one of the most common patio door options in the industry. With affordability, cost-effectiveness, durability, and resistance against corrosion, it makes sense why this is the most common patio door option. Vinyl double sliding patio doors are also very convenient if you don't have room for swinging doors in your outdoor area or your inside living area. 
Contact J&M Windows Today
We guarantee that when you choose J&M Windows and Glass for your patio door needs, you will have the most options and the best service in the area. For any project in your home, our team can provide quality and reliable services. Contact our professionals to schedule an appointment for patio door services or any of the following services: