Skip to Content

Introduction
Welcome to J&M Windows and Glass, your ultimate destination for doors and windows that elevate your home's style, function, and energy efficiency. From exterior solutions to interior transformations, our services span consultation, design, and after-service maintenance. In this article, we'll delve into one of our premium offerings, French doors. Whether you're considering French doors for a patio or an interior French door to separate rooms, we cover it all.
What is a French Door?
A French door is a door style characterized by its glass panes that extend for most of its length, offering an unobstructed view and letting in ample natural light. Often used in pairs, French doors swing open either inward or outward, held in place by a frame that can be made of wood, steel, or other materials such as fiberglass. They're a popular choice for both interior and exterior applications and are particularly well-suited for connecting indoor spaces to outdoor living areas. French doors can be designed as double French doors, offering even more space and flexibility.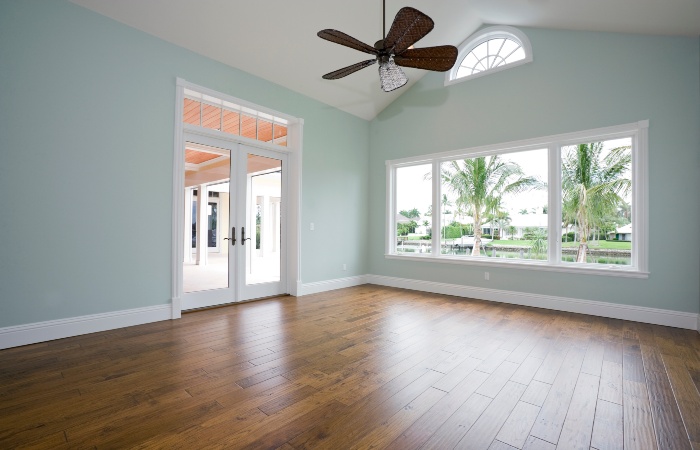 Detailed French Door Features
Energy Efficiency – More Than Just Beauty
Today's French doors are not just about looks; they are engineered for performance. High-quality models come with double or even triple pane glass with low-E coatings to reflect heat, filled with an inert gas like argon for enhanced insulation. These features can significantly reduce heat loss in the winter and keep your home cooler in the summer, leading to substantial energy savings.
Aesthetically Beautiful – Elevate Your Home's Look
French doors are undeniably beautiful, offering an aesthetic appeal that is both timeless and versatile. The fine craftsmanship that goes into creating the frames, whether you prefer the natural warmth of wood or the sleek finish of metal, adds a layer of sophistication that elevates your home's architecture.
It's All About the Light: Illuminate Your Living Spaces
One of the standout features of French doors is the natural light they allow into your home. The glass panels serve as a conduit for sunlight, brightening up your living areas. And with the right French door window treatments, like curtains or blinds, you can easily manage both light and privacy.
Indoor-Outdoor Living: Seamlessly Blend Spaces
The ability of French doors to connect your indoor and outdoor spaces is unparalleled. They act as a gateway to your back yard, patio, or balcony, integrating different living areas and enhancing the overall flow of your home.
Comprehensive French Door Replacement
If you already have French doors that need an upgrade or wish to replace a different type of door, we offer a complete line of French doors in different styles and colors to match any home décor.
Next Step
If you're captivated by the unique blend of utility and elegance that French doors offer, there's no better place to turn that J&M Windows and Glass. Our in-depth consultation will help you understand how French doors can enhance your home's aesthetics and energy efficiency. Contact us today for a free consultation and a no-obligation quote. Let us help you open the door to a home that's brighter, more beautiful, and more energy-efficient with French doors.
For over 40 years, J&M Windows and Glass has been a trusted name in glass services in San Jose, CA. Serving homeowners, contractors, architects, and industry professionals, we specialize in a variety of glasswork including residential windows, skylights, mirrors, patio doors, and shower doors. We pride ourselves on offering expert consultations, high quality products, and flexible, personalized solutions to elevate the aesthetics and value of your home. Our commitment to quality and reasonable pricing makes us the go-to choice for all your glass needs.
For more information about the products and services we offer, contact us via our website, or give us a call at 408-796-4424. We look forward to meeting you!